Founder's Rotary Changing of the Guard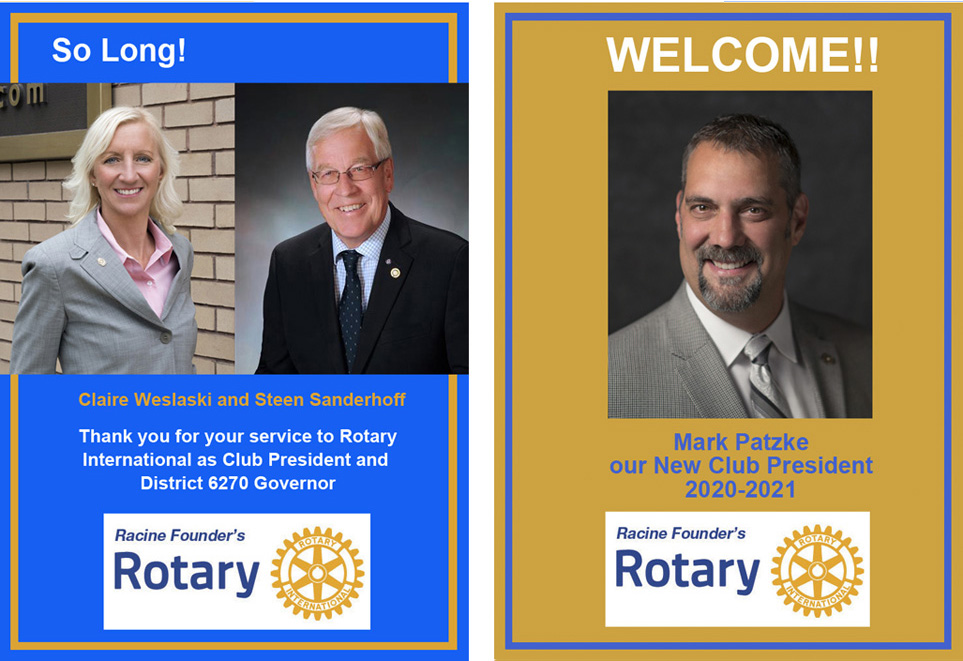 Friday, June 26th will be the Racine Founder's Club's Changing of the Guard where, after her one-year term, current Club President Claire Weslaski will pass the gavel on to our President-Elect, Mark Patzke.
Claire Weslaski is the President of Image Management. Claire has been a Rotarian for 10 years.
Mark Patzke is co-owner of Multi Products Co., Inc. and has been a Rotarian for almost 3 decades. This will be Mark's second term as Club President.