About Racine Founder's Rotary Club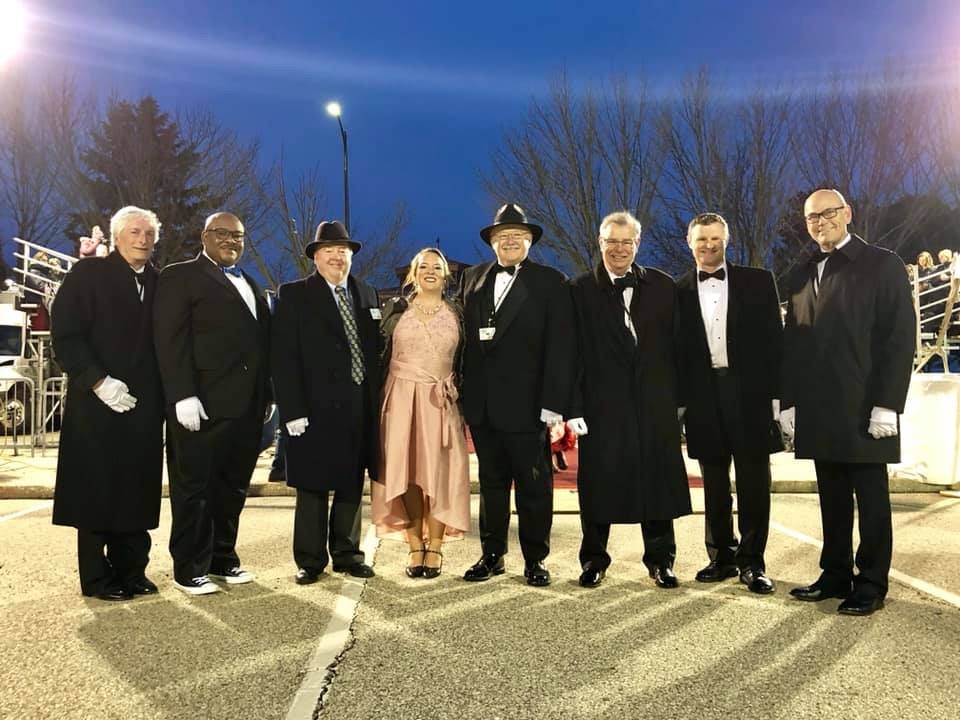 On Friday mornings between 7-8 a.m. you'll find a group of men and women at the Racine Country Club, eating breakfast together, listening to inspiring speakers and making plans for upcoming activities and service projects. And you'll see a lot of smiling faces and hear the laughter of people who truly enjoy each other's company.
This is the Racine Founder's Rotary Club, where our Mission is to provide service to our local and international communities with a focus on youth, while promoting integrity and generosity through fun and active fellowship of community leaders.
The club was founded in 1917 by the Burton Edsel Nelson, then-superintendent of Racine's public schools. He brought together other community leaders, such as Herbert F. Johnson Sr., president of SC Johnson Wax; James Rohan, president of Belle City Incubator Co.; Mortimer Walker, partner in the law firm Cooper Simmons, Nelson and Walker; A.J. Horlick, president of Horlick's Malted Milk Co.' and E.B. Belden, Racine Circuit Court Judge.
Similarly, today's club membership is a diverse group of over 100 business people, educators and professionals who are all committed to the Rotary Motto of "SERVICE ABOVE SELF."
The club offers a variety of service, fellowship and networking opportunities through fundraisers and social events.