Current Leadership
President
Mark Patzke

Past President & Webmaster
Claire Weslaski

President-Elect
Chris Terry

Secretary & Newsletter
Tom Leuenberger

Treasurer
Laura DeGroot

District 6270 Liason
Steen Sanderhoff

Club Service
John Busey

Membership
Liz Rosenberg

Fellowship
Carmella Venturini

Public Relations
Katie Matteson

Community Service
Alicia Schmitz

International
Kevin Cookman

Vocational Service
Steve Donovan

Dennis Barry STRIVE Scholarship
Ashley Staeck

Career Discovery Solutions
David Easley

Vegas Night Co-Chairs
Chad Arents, Loretta Baxter

Post Prom Co-Chairs
Kelli Stein, Sara Luther

STRIVE Golf Outing Co-Chairs
Patrick Booth, Alicia Schmitz 

Paul P. Harris Park
Norris Richardson

Foundation President
Patrick Booth

Foundation Treasurer
Frank Sterbin
Leadership Legacy
Past-Presidents of Racine, Wisconsin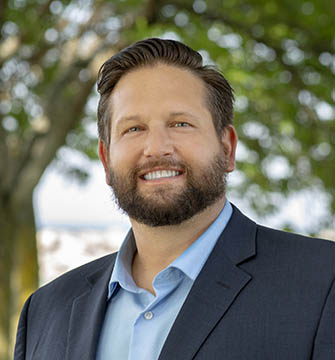 Patrick Booth - Club President 2017
My goal as President was to have fun, fellowship and friendship built together as a club. We got the street name changed from Festival Park Drive to Rotary Park Dr. Our youth exchange was Akari from Japan. We created a corporate member offering. Planted a tree next to the bandshell located at Rotary Park. I gave a joke each week for the closing of each meeting. We had our Christmas party with the menu from 100yrs ago to celebrate the 100yr anniversary of our Rotary Club. As usual we did many blood drives, post prom, social get togethers, food sorts, food basket deliveries, bell ringing, etc.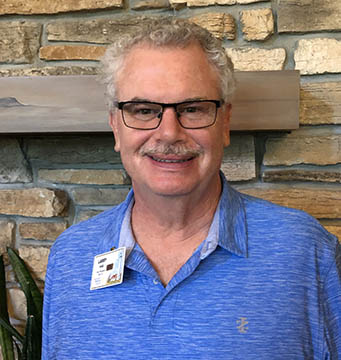 Larry Vail - Club President 2012
Several of the high points while I was president of Rotary:
1. We did a remodel of the kitchen at the Women's Resource Center. This included demo work, drywall work, painting, cabinets, and sink. Many within the club helped on this project.
2. Through working with our Interact club, we raised money to help out a school in Racine's sister city in Japan. After the tsunami hit Japan, this school lost their musical instruments. The money we donated was matched by Rotary International, and then matched again by an organization Kevin Cookman worked with. I think it grew to about $15,000 with what our Interact club started out with. This started  before I was president, but I was heading up the Interact club at the time, it came to a head when I was president of our club and a group of people from Japan came to visit our club and spoke at one of our meetings.
3. The last thing that comes to mind is a clean water project we did in Uganda. With this project Ko Kryger and I traveled to Uganda with 300 Sawyer water filters, we traveled to four different clubs across southern Uganda. It was amazing to see the way people lived and worked. Especially as it came to water and it's supply, and how this affected other natural resources in the country. Mostly the boiling of water to clean it was leading to deforestation and pollution.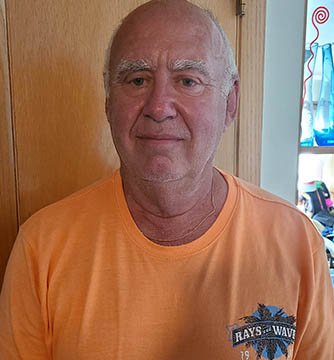 Bob Running - Club President 1997
I served as President in 1997. I received a letter from a fellow club about a thought of rewarding students who were at a lower level in the classroom so they may have a chance a higher education. My community service director was John Stutt. I asked John to visit schools and see if they may work. Although it was changed as counselors felt a little higher grade point average would work better. That then became the "Strive Scholarship" program which is still going strong.