2023 Annual Strive Scholarship Golf Outing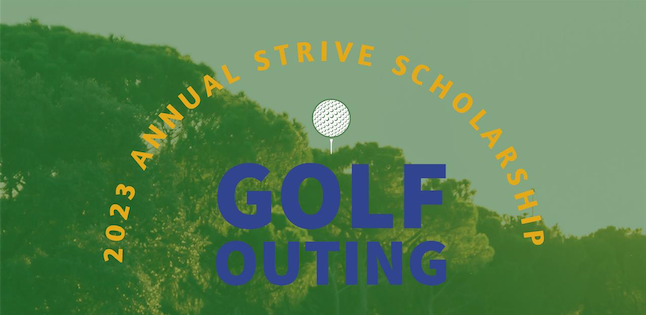 The 2023 Strive Scholarship Golf Outing, presented by the Racine Founder's Rotary Club, is scheduled for Friday, September 15th, 2023. This year's outing is at the Ives Grove Golf Links - 14101 Washington Ave, Racine, WI 53177.
Registration is $100 per golfer with a noon shotgun start. Registration includes lunch. Hole games, raffles, and prizes will be featured.
Funds raised during the outing benefit the Dennis Barry Strive Scholarship distributed annually by the Racine Founder's Rotary Club Foundation. This scholarship is designed to be unique among scholarships and intended for students who began their high school career with grades that did not reflect their potential but by their senior year have shown significant improvement in their academic ability. Additional details can be found here.
For sponsorship opportunities, or to register, please contact committee lead Chris Slater (c.slater.wi@gmail.com).