Rotary Projects Throughout Racine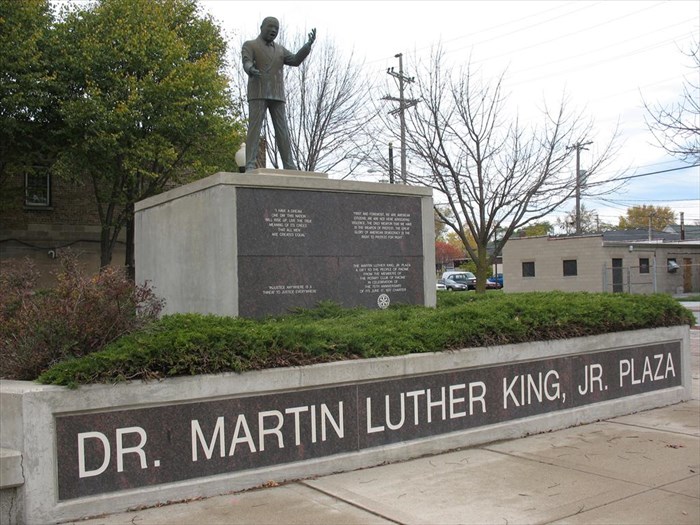 Local Rotarians have funded a number of building projects throughout the Racine community, including:
Paul Harris Plaza, dedicated and financed by the Downtown Rotary Club in 1986.

Rotary Club of Racine sponsored and coordinated Racine-on-the-Lake Air Show from 1989-1992, attracting thousands of tourists each year.

The MLK Jr. Plaza was erected in the State Street corridor to commemorate Rotary's 75th anniversary in Racine in 1992 and to recognize the City of Racine for its efforts to restore State Street.

Racine Rotary West donated the Safari Base Camp at the Racine Zoo in 2001.

Racine Founder's Rotary Club sponsored the Giant Sunken Ship at the Kids Cove playground at North Beach in 2003 with a financial donation and hands-on construction support.

Racine Rotary Clubs started, sponsored and operated the Great Midwest Dragon Boat Festival from 2004-2010, raising $100,000 for charitable causes in the Racine community.

Downtown Rotary Club donated the bike path overlook on Sixth Street in honor of Rotary International's 100th Birthday in 2005.

Racine Rotary West donated time and financial assistance to build the deck at the Root River Environmental Education Community Center in 2010.

Rotary Founder's Club Foundation contributed to the Kids Connection Community Built Playground at the Caledonia-Mount Pleasant Park in 2010.

Local Rotarians donated time and financial assistance to renovating the kitchen at the Women's Resource Center in 2012.

Racine Rotary West Foundation donated bleachers in the gym at the Sealed Air YMCA.

Rotary Founder's Club Foundation, Racine Rotary Foundation and Rotary Foundation of West Racine, Inc. donated funds to build the Rotary Oasis at Haban Park.